Dance Xplosion® Companies provide performance-based intermediate and pre-professional training tracks for youth dancers, ages 5-19. Dancers on DXP Companies train with renowned instructors and master choreographers, attend conventions and competitions around the Austin, TX area and perform at a multitude of events throughout the August - May season.

Our mission is to train dancers to be supportive team players while becoming confident, independent and technically sound in a wide variety of dance genres, with the ability to join the professional world if their path leads them there. Our dancers form long-lasting friendships and become part of a close knit family.

Dance Xplosion® offers Companies for varying levels of commitment and dance experience.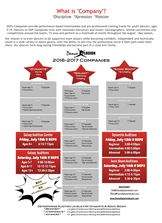 (Click to enlarge and print)

Interested in auditioning for a DXP Dance Company?

Contact DXP Company Director, Tiffany Butterworth, with questions and to get more details!
Tiffany@DanceXplosionAustin.com

Auditions for 2016-2017 teams are July 15 and July 16, 2016:

Galaxy Audition Prep Classes
Saturday, May 21 from 11:30am-12:30pm @ DXP2
Saturday, June 18 from 10am-11am @ DXP2
Dancers ages 7+ interested in auditioning for Galaxy Company can get personalized feedback from DXP's Co. Directors
$5 per class
Register at either DXP front desk or contact Tiffany@DanceXplosionAustin.com

Galaxy Audition Choreography Class
Friday, July 15 from 6:15pm-7:15pm @ DXP2
Opportunity to learn the choreography that will be used during Galaxy auditions
Free
No registration required, optional to attend

Dynamite Hip Hop Crews Auditions
Friday, July 15
Auditions are TECHNIQUE-based. See level descriptions (below) to find your dancer's time.
Beginners Ages 7+ 3pm-4pm
Intermediate 4pm-5pm
Advanced 5pm-6pm

Galaxy Performing Companies Auditions
Saturday, July 16
Auditions are AGE-based. Dancers may be asked to stay for the next audition.
Ages 5-7yrs 9am-10am
Ages 8-11yrs 10:15am-12:15pm
Ages 12+yrs 12:30pm-2:30pm

Sonic Boom Tap Companies Auditions
Saturday, July 16
Auditions are TECHNIQUE-based. See level descriptions (below) to find your dancer's time
Beginners Ages 7+ 3pm-4pm
Intermediate 4:15pm-5:15pm
Advanced 5:30pm-6:30pm

Beginner: 1 to 3 years of continuous training & performance experience
Intermediate: 3 to 5 years of continuous training & performance experience
Advanced: 5 or more years of continuous training & performance experience
NOTE: the years do not include kinder or preschool dance experience

Fall 2016-Spring 2017 Class Schedule with Company Classes Highlighted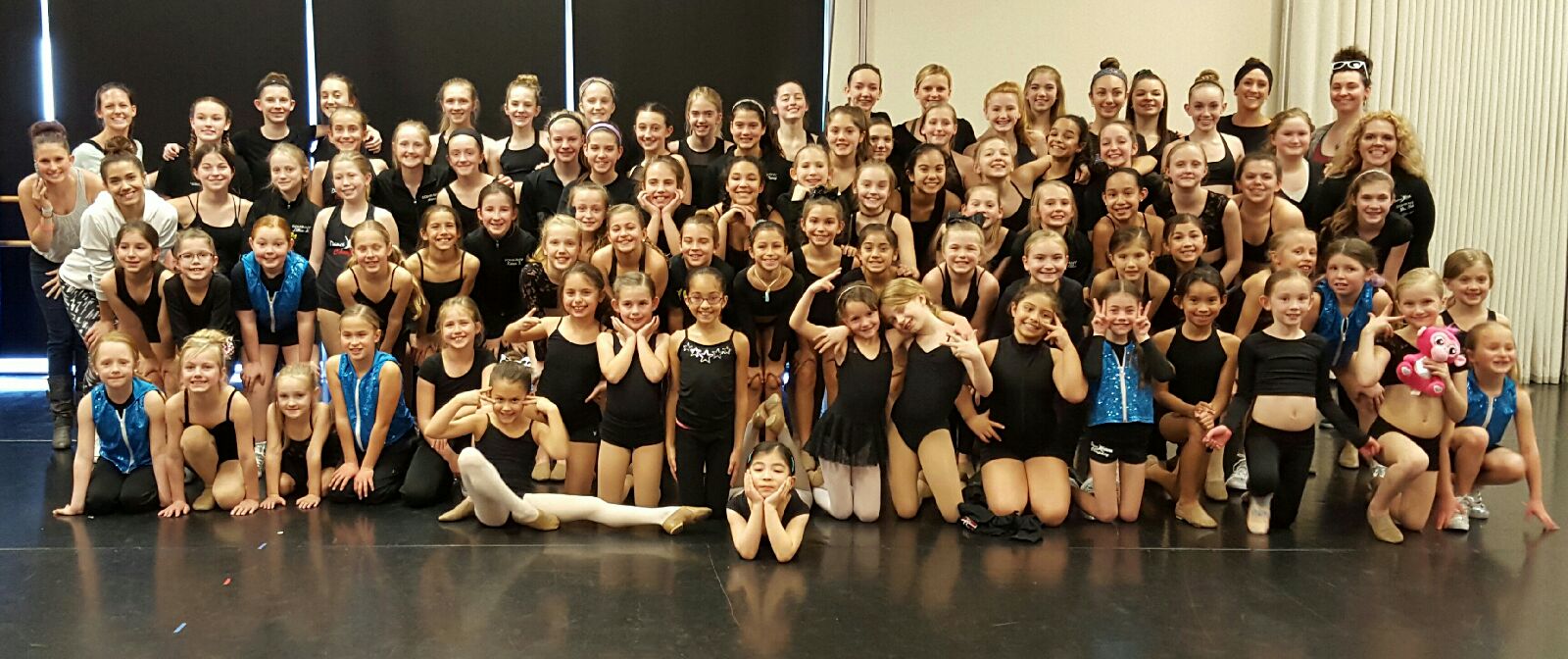 (Click for more pictures)