(The initials next to each name correspond to the teacher assignments on the class schedules)
Amber Frishman (AF) - Owner + Studio Director
(top)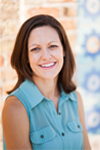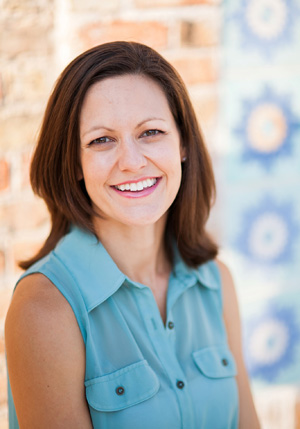 Amber Frishman founded Dance Xplosion® in 2008 to bring others all of the joy, experiences, and appreciation for the arts that dance has provided her. With over 25 years of dance training, 14 years of dance instructing, a Bachelor's Degree in Childhood Development/Education, a college minor in Theatre and Dance, and 2 years of public school teaching experience Amber brings with her a diverse set of skills and talents, an understanding for children and their different learning styles, and a life-long passion for the beauty, creativity and freedom of dance.
Amber has extensively studied ballet, jazz, lyrical, theatre, hip-hop and modern styles of dance. She has studied under Natalia Krasaska (Former Prima Ballerina of Ballet Russe in Russia), Max Stone of Steps on Broadway, Frank Hatchett of Broadway Dance Center, Shella Sattler (Current Director of the Dallas Mavericks Dancers), and many more.
During her training growing up in Dallas, Amber had various solo roles in a number of full length, full symphony-accompanied ballets such as The Nutcracker, Le Corsaire, Giselle, Swan Lake, Sleeping Beauty. She was First Lieutenant and Junior Lieutenant of her award-winning high school drill team, she was a member of her dance studio's Senior Performing/Competition Company, and she was a dancer/singer in a full length production of The Music Man.
Amber moved to Austin to attend the University of Texas where she graduated with Highest Honors with a Major in Childhood Development/Education and a Minor in Theatre and Dance. While at UT she was one of only 3 freshman to make the UT Pom Squad. While on the Pom Squad she had the opportunity to dance at football and basketball games, travel to school events, and attend various camps/workshops. She was also a 2-year member of STEEL Dance Company, which focused on bringing professional-level performances of jazz, lyrical, hip hop and theatre to the Austin community.
Upon graduation from UT, Amber continued to teach dance at various studios in Austin, in addition to teaching for 2 years in a public school classroom. She obtained official certifications in CPR/First Aid and Group Fitness/Aerobics instruction. Today, she continues to train and develop as a dancer/teacher at renowned dance venues in New York City such as Alvin Ailey American Dance Theater, Broadway Dance Center and Steps on Broadway, in addition to attending dance conventions with some of the top instructors from across the country.
Amber cannot imagine her life without dance. She looks forward to helping more students on their road to developing dance technique, gaining a passion for the arts, and increasing their own sense of pride and self-esteem.
Tiffany Butterworth (TB) - Company Director + Assistant Studio Director
(top)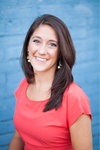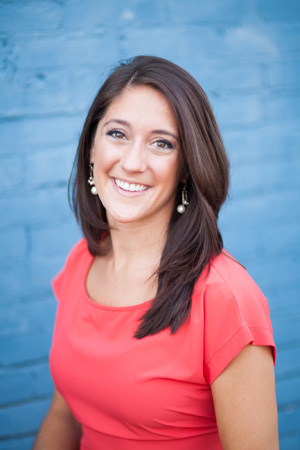 Tiffany Butterworth has loved dancing for more than 25 years. As a choreographer and teacher, she uses her extensive performance experience – ranging from jazz, tap and lyrical to ballet, hip hop and musical theater – to create high energy and motivational classes that push her dancers to new heights.
Growing up in Minnesota Tiffany trained at the Woodbury Dance Center. She was the Featured Dancer and Vocalist for more than 6 full-scale theater productions such as Footloose, Our Town and FAME, and as a member of the Woodbury High School Cabaret she kindled her love and work in choreography.

From there Tiffany moved to Gustavus Adolphos College where she was a Member of the school's Dance Company and Captain and Choreographer of the Dance Team. Amidst her dancing Tiffany earned her Management Degree with a Dance Minor, and even branched into costume design for 3 years while her teams competed at the UDA National Championships. She also regularly taught at the Gustavus Kids Clinic and St. Paul Children's Theater.
Most recently before joining Dance Xplosion®, Tiffany was a dancer, choreographer, aerialist and wardrobe manager for the Holland America and Royal Caribbean cruise lines. She also taught Master Classes at several studios in Minnesota before making the move to Austin.

Tiffany plays a key management role in making sure that Dance Xplosion® provides an exceptional experience to the dancers and their families. As a teacher, she loves helping the students reach their full artistic potential.
Danielle Morgan (DM) - Assistant Company Director + Instructor
(top)
Danielle (Danni) Morgan began dancing at the age of seven in Cleveland, Ohio and has never stopped! In 2002 she was invited to teach both jazz and ballet at her home studio, Diann's Dance, before heading to the University of Akron in Akron, OH to pursue her passion for dance. In addition to her studies, Danni also participated in the University of Akron's student-run shows, Spring into Dance, and also began teaching dance in Akron in 2005.
In 2007, Danni graduated the University of Akron with a BA in Dance. She soon found herself in Chicago where she realized a dream of being both a professional performer and teacher. For three amazing seasons (2007-2010), Danni had the honor to dance with the Chicago Bulls' Luvabulls Dance Team. She also choreographed for the Jr. Luvabulls performances at the United Center, which was a collaborated effort among the instructors. Along with performing and cheering, she found a home teaching in the North Shore areas as well as choreographing for CenterStage Theatre performances in Lake Forest, Illinois. Danni holds a Cecchetti Council of America Grade I Teacher's Certificate and plans to continue training for Grade II.
In 2012, Danni found herself relocating once again, this time to Austin, where she joined Dance Xplosion. Danni teaches a range of classes, including ballet, tap, jazz, modern, lyrical, hip hop and drill prep/pom. She loves working with DXP students of all ages and levels! Danni is also a Team Director and the Assistant Director for the studio's Dance Companies. Danni loves to see her students transform from year to year - physically, emotionally and technically!
Jesse Guess (JG) - Dynamite Hip Hop Crew Director + Instructor
(top)
Born and raised in Ft. Worth, Texas, Jesse Guess began her dance training at 6 years old and began dancing professionally at age 8 for Debbie Allen's Pepito's Story. When she was 14 Jesse moved to Los Angeles to study further at the Debbie Allen Dance Academy, where she trained in all disciplines of dance with Master Teachers from all over the world.
During her time in Los Angeles, Jesse's passion and love for dance lead her to perform in various shows and live performances such as the opening number for the televised Jerry Lewis Telethon, Allen's stage production, Dancing in the Wings, prestigious celebrity events, including an intimate performance for Steven Spielberg at USC's 75th Anniversary Gala, and a number of other travel performances with the DADA Hip Hop Crew.
While in LA, Jesse performed with multiple dance companies. These included Tessandra Chavez' Unity LA and the Terry Beeman Dance Company. She worked on music videos for BET, starred in independent short films, and performed extensively in musical theatre pieces, where she began to develop a love for choreography and directing. Her musical theatre experience garnered the opportunity to work as Assistant Director to Debbie Allen for The Bayou Legend, starring Tisha Campbell, Loretta Devine, and KeKe Palmer; to serve as the lead choreographer at Performing Arts Workshops in Manhattan Beach; and Key Choreographer and Director for Belasco Theater Company in South Beach.
Jesse's ability to lead and teach others gained the attention of celebrities like Will and Jada Pinkett-Smith, where Jesse served as a Hip Hop instructor to Jaden and Willow Smith. In 2009, Jesse left LA and pursued new adventures in San Francisco, where she joined hip hop master Micaya's Soul Force Dance Company - performing in the renowned Mission in the Mix and San Francisco International Hip Hop Dance Fest - and directed and choreographed for The Berkeley Playhouse in Berkeley.
Jesse is honored to be the Hip Hop Director for Dance Xplosion, where her innovative choreography has won various awards for creativity and performance. Jesse strives to instill the same passion for dance into the next generation that was given to her.
Shari Hernandez (SH) - Company Team Director + Instructor
(top)




Jessica Reese (JR) - Company Team Director + Instructor
(top)









Selena Offenberg (SO) - Instructor
(top)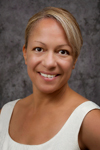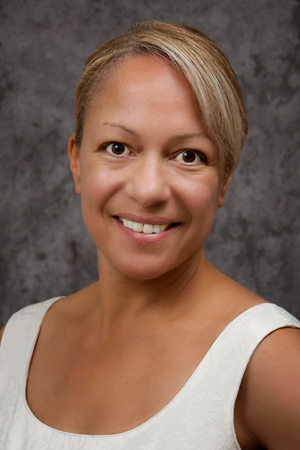 Selena Offenberg is originally from Munich, Germany, and enjoyed a 14 year professional career before she began teaching. Selena danced professionally with Hessisches Staatstheater Wiesbaden and Nuremberg City Ballet (Germany); Paul Henry Dance Company (London); Concert Dance Theater (Munich); Michael Mao Dance and Dance Imprints (NYC).
Before joining Dance Xplosion® Selena worked with choreographers Royston Maldoom of the Scottish Ballet and Mauricio Wainroth of Les Ballet Jazz de Montreal. She also trained with Batsheva Dance Company in Tel Aviv; Ballet Rambert and Michael Clark in London; David Parsons and Alvin Ailey School in NYC.
In the fashion industry, Selena was a dance model in fashion shows with Nike, Reebok, Goldwell, Wella, and Mercedes Benz. Selena also worked as a personal trainer with members of the HBO Fitness Center in NYC and Miami.
From 2007 to 2013, Selena had the pleasure to serve as Ballet Mistress, Instructor (all ages) and Administrative Director with the New Mexico Dance Theater School and Performance Company. Selena is energized by working with Dance Xplosion® and helping the studio's students blossom as dancers and performers.
Emily Fine (EF) - Instructor
(top)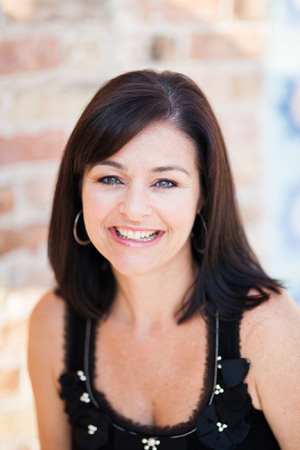 Jenny Alperin (JA) - Instructor
(top)






Kay Kay Blakley (KB) - Instructor
(top)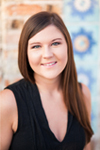 Cheyenne Richardson (CR) - Instructor (top)
Annika Nynas (AN) - Instructor
(top)
Shannon Best (SB) - Instructor
(top)
Nicole Chapman (NC) - Instructor
(top)



Samantha Graham (SG) - Instructor
(top)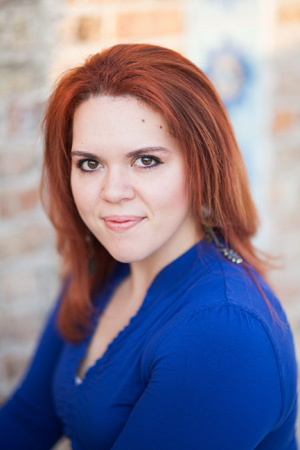 Jenn Faulkner (JF) - Instructor
(top)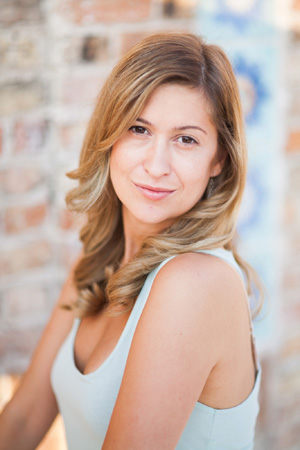 MiKayla Walton (MW) - Instructor
(top)



Tara Shelton (TS) - Instructor
(top)
Mier Simpson (MS) - Instructor (top)



Caty Mae (CM) - Acro Instructor
(top)





Jeanette Cannata-Grahmann - Vocal Instructor
(top)
Over time, Jeanette became the Director of Children's Music at St. John Neumann Catholic Church, where she implemented a summer musical theatre camp. Jeanette has been the Music Director at SMCA for the past 10 years. She has more than 11 music directing credits, including
Little Shop of Horrors
(director, music director, choreographer),
Good News
(music director, choreographer), and
Oklahoma
(music director, choreographer). She is also a contracted vocal coach for Bowie High School's musical theatre classes.
Jeanette returned to the stage in 2012 in the role of Miss Adelaide in Archangel Community Theatre's production of
Guys and Doll
s, for which she was also the music director. In 2014, she appeared as Smitty in ACT's production of
How to Succeed in Business without Really Trying
, for which she received an Austin Critics Table Award nomination for her music direction.
Jeanette enjoys all aspects of musical theatre and loves bringing her experience and excitement for music into the lives of children. She has been teaching for the past fifteen years focusing on expanding vocal ranges, proper breathing technique, music theory, the history of musical theatre, and how to audition and perform at a professional level. She looks forward to many more years of brining the joy of music into the lives of her students.
Brittney Pineda (BP) - Guest Instructor
(top)
Brittney (Brit) Shea Pineda is the daughter of a dance teacher. Needless to say, she started dancing at a young age - two to be exact! Brit spent her childhood in the studio and grew up dancing and competing. For Brit, performing is second nature. Brit has been a multi-title holder with various pristine dance competitions as well as a scholarship winner.
At the age of 16, Brit choreographed her first professional piece for television on the NBC network. After turning down a position for MA Dance camps and competitions, Brit attended the American Musical and Dramatic Academy in New York City. While studying at AMDA, she also led many student-taught master workshops and had the opportunity to learn from some of the best teachers in America.

Before joining Dance Xplosion from 2012-2016 Brit judged for various competitions, as well as danced and taught, in many different states and countries including California, New York, Iowa, and Berlin. She teaches several styles of dance - from tap to jazz, musical theatre to contemporary. Brit now resides in NY and is a faculty member of Power Dance Convention. Brit has both a passion for dance and a wealth of technical knowledge and she shares them with Dance Xplosion's students whenever she is in Austin.
Oren Porterfield (OP) - Guest Instructor
(top)
Oren Porterfield is from Dallas, TX, where she trained with Tanju and Patricia Tuzer of Tuzer Dancenter. Subsequently she travelled to New York City each summer to participate in the American Ballet Theatre Workshop wherein she was awarded a national training scholarship.

Oren continued her training under revered teacher Truman Finney as trainee and apprentice with Ballet Austin. As a professional Oren danced for two seasons as a member of Ohio Ballet and three seasons with Dayton Ballet where she had the pleasure of performing the featured roles of Blanche DuBois in A Streetcar Named Desire, and Lucy Westenra in Dracula.

Since returning to Austin Oren has continued her professional career as a Company Dancer with Ballet Austin. Performing in multiple shows each year, she has been featured in Nicolo Fonte's Lasting Imprint and originated a role in Stephen Mills' Luminaria.
Erin McDonough (EM) - Guest Instructor
(top)



Leila Noone (LN) - Guest Instructor
(top)


Lauren Gier (LG) - Guest Instructor
(top)



Genevieve Schmidt (GS) - Guest Instructor
(top)


Adam Frishman (AF) - Owner + Studio Operations
(top)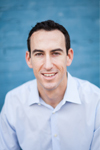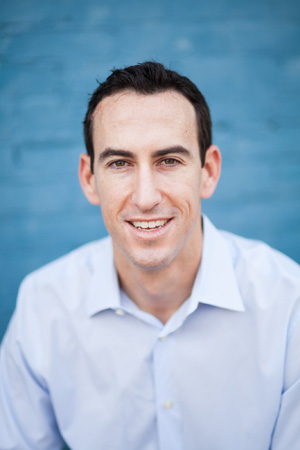 Adam Frishman co-founded Dance Xplosion® to help his wife and best friend realize her dream. Adam leads the studio's business and marketing operations. Adam also believes the cultural arts play a critical role for Austin as it continues to grow and shape its creative economy, and he is excited about helping inspire the next generation of artists and dancers.
Adam also serves as Entrepreneur Consultant at MWR Legal, a full-service legal and consulting firm that helps entrepreneurs start, grow and protect fast-growing businesses. Adam is previously the Director of Corporate Development for the firm, and he now works alongside the firm's partners in a unique role and does business strategy consulting which complements the firm's legal recommendations.
Adam previously served on the Executive Board of American Repertory Ensemble ("ARE"). ARE is a performance company that offers world-class ballet and classical music in a unique performance format that presents the art forms as equals, and focuses on the convergence and interplay of dance and music. ARE presents new works in the presence of masterpieces, and produces an intensely eclectic variety of work that showcases its world-renowned artists' exceptional classical technique and exemplary caliber. ARE is the only company of its kind outside of New York melding dance and music on this level and offering it in an intimate setting.
In addition to these responsibilities, Adam plays on a Premier Division Men's League soccer team. He was previously on the Fast 50 Advisory Board for the Austin Business Journal, and is a former 5-term Board Member of the Austin chapter of the American Marketing Association. Adam is a graduate of the McCombs School of Business at the University of Texas at Austin, where he received his Bachelors of Business Administration degree in Marketing with Honors and a Minor in Psychology.
Beautiful headshots by J. Noel Photography